We're Returning to Weekly In-Person Worship in December!
Starting Sunday, December 5th, Gathering Midtown will be sharing public worship space with Grace Northridge Church.
Our unique worship service will begin at 11:15am and end approximately at 12:30pm.
Grace Northridge Church
2659 Eisenhauer Rd.
San Antonio, TX 78209
Parking can be found off of Eisenhauer in front of the church, as well as off the side road, Chevy Chase.
***Scroll below the pictures for more detailed information.***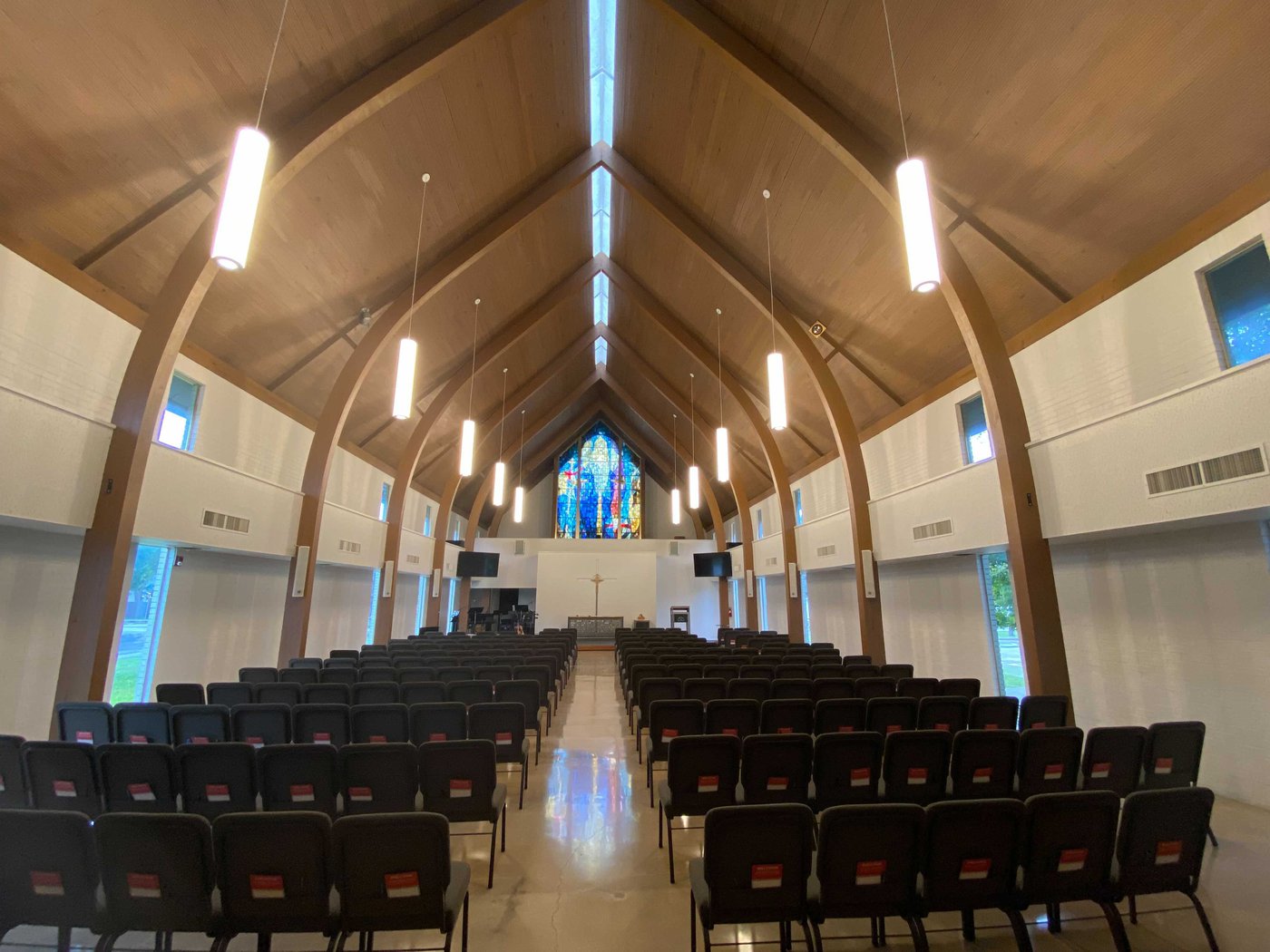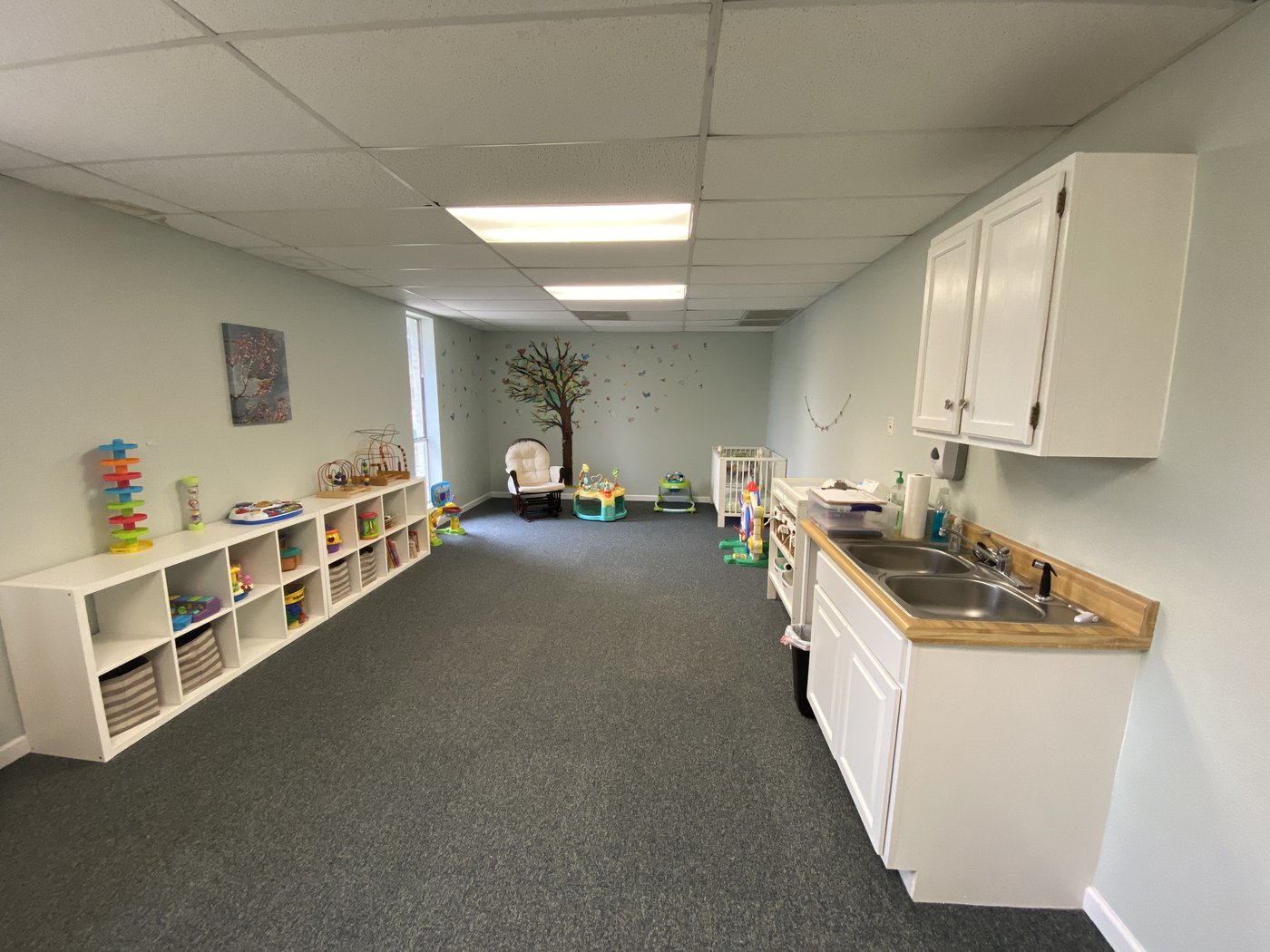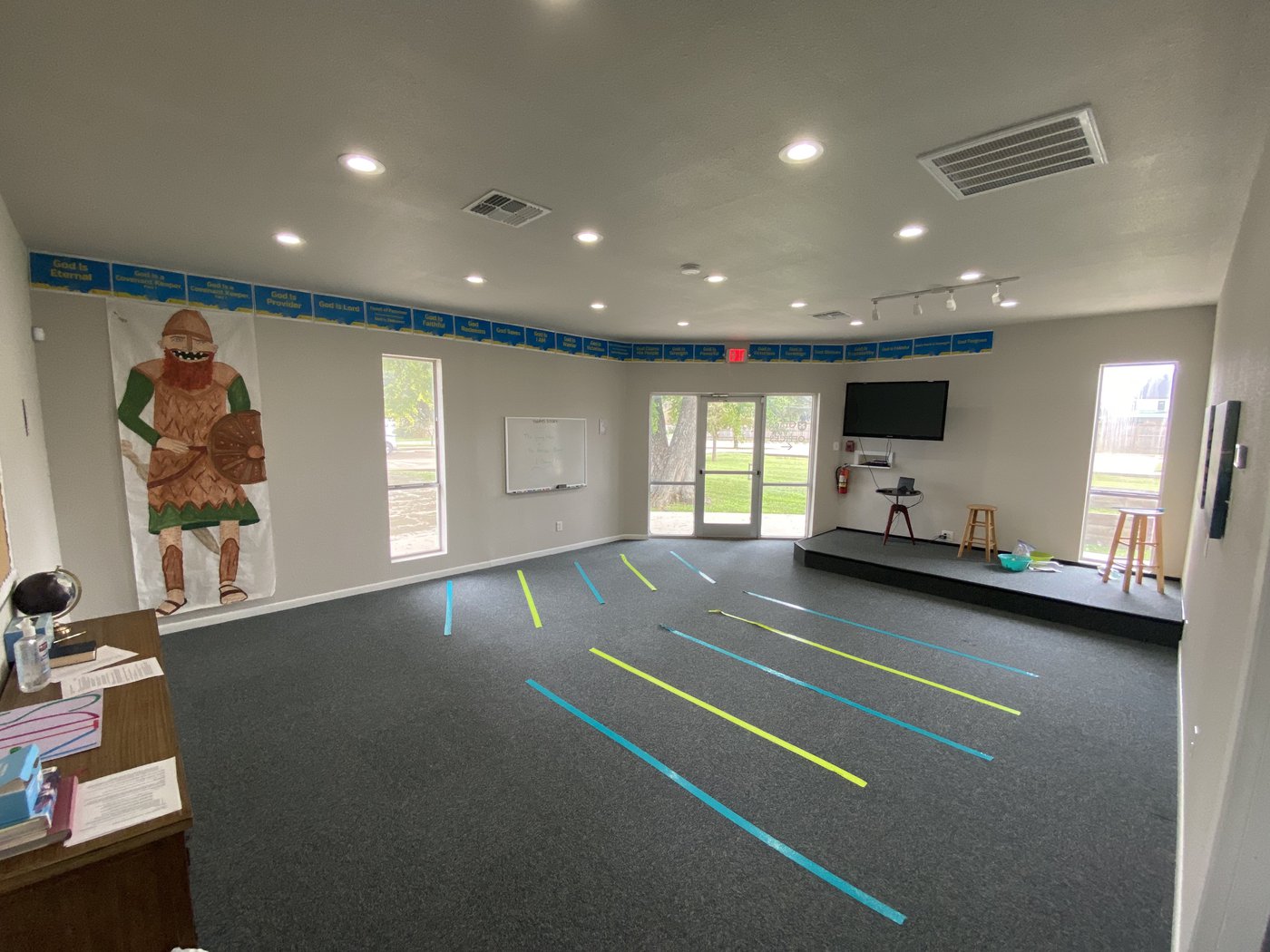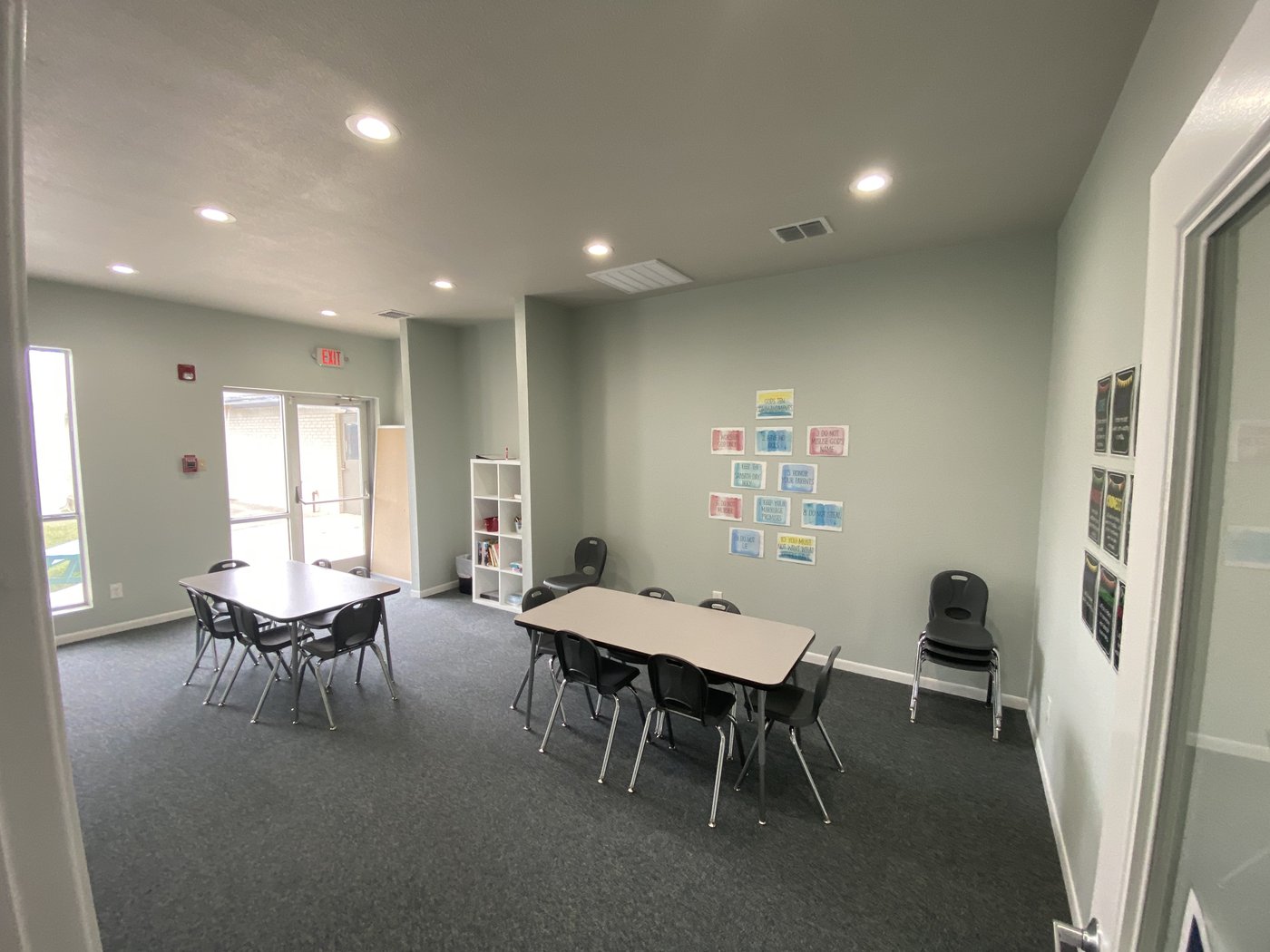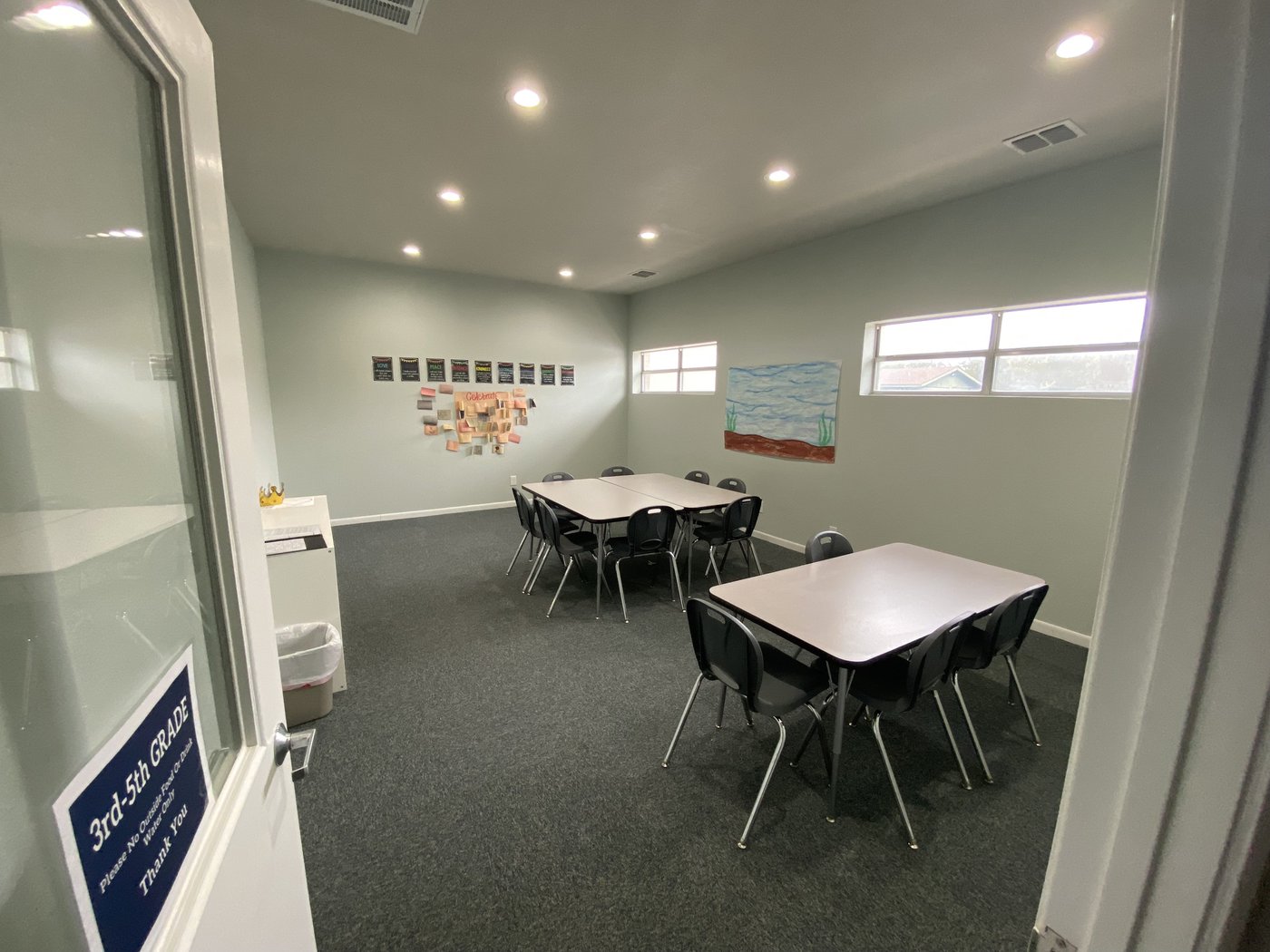 Some Answers to Common Questions
Why Grace? Over the last year, several churches have reached out to me and said, "hey, if ya'll need a space to worship in, let us know." One of those churches was Grace, and quite honestly, was last on the list of my preferred landing spots. Imagine that! Throughout the Summer and Fall, as we followed up with these churches, we found that all of them, with the exception of Grace, was either not set up internally to do an arrangement for weekly services as our congregation needs.
For those who don't know, since 2015, we've had various levels of connection and partnership with Grace. Our beloved +Sandy Greene has served as the Interim Senior Pastor there over the last year, Jake and Sydney Aschbacher came to us from there (as did many others), I was ordained as a priest in their sanctuary along with their brand new Lead Pastor, Brit Carpenter.
Throughout these years, there have been some highs and lows. In the last year, the congregation at Grace has gone through some significant leadership changes, structure changes, and just down-right painful stuff. At the beginning of January this year, their leadership reached out to me with the desire to reconcile and make things right between our churches. Over the course of that time, there has been a lot of prayer, shared feelings, journaling, writing, phone calls, texts, lunches, and meetings. In May, God began to repair some of the relational damage between me and Brit. Over the Summer that relationship grew, and in September, Brit took a risk, and asked me, "Drew, I don't want to offend you, but I've been wanting to ask you, what do you think about the Gathering using our space to worship in?" He was the fifth person to ask me that within a week. And in case you're wondering, none of those five people talked to each other. I checked.
Since then, our Staff and Leadership Team began processing this offer and invitation that kept coming our way through various people. The Staff and Leadership Team at Grace did the same. I have talked several times with our overseeing bishop +Philip Jones, who also had the idea of our parish using the space at Grace on an off time. After a few months of talking, thinking, feeling, and most importantly praying, everyone has a strong sense that God is in this. We're not exactly sure WHAT He's really up to, but we do know that Our Father cares deeply about reconciled relationships. Along with providing us with a space to worship in temporarily, He also seems to be doing something profoundly spiritual and healing within our relationships between churches. Frankly, this is how the wider Body of Christ should function!
Are we abandoning downtown? No. We still feel called to love and serve Downtown. We're not abandoning our call to be an outpost of the Kingdom of Heaven in the center of San Antonio. We are praying for and looking for creative ways we can engage in more mission and ministry Downtown, even though we'll be worshipping in what should be called "Uptown". Shari and I still live in Dignowity Hill and are personally committed and invested in living missionary lives for the sake of Jesus and others in the center of our city.
Is there a legal document to spell things out? Yes. We are finalizing a clear MOU (Memorandum of Understanding) that puts all of the expectations out in writing ahead of time to guard against any unnecessary frustration due to failed or flawed expectations or communication. We will reassess how things are working out in June and August of 2022 and adjust our plan as needed for the benefit of both congregations.
Are we permanently re-locating? No. We believe this is temporary and not permanent. The MOU is timed for 13 months (December 2021 - January 1, 2023). It is a year, but a year goes by fast. We are still looking for a space of our own in the center of our mission field. We're thinking of this as an "AirBnB" and not our "house" to put roots down in.
Will this lead to Gathering and Grace merging? We do not anticipate this leading to a merger of churches. Brit and I share the hope that both churches will be able to rebuild, thrive, and have even more space problems in the future. I've learned to never say never, so I want to be careful not to say never. But with that said, our churches are very different and reach different types of people. That's great and okay. We feel that each church should remain faithful to the current calling and grace that God has gifted each church to have.
Are we going to do joint services with them? In the past, we have done some joint services with Grace but it really didn't fit or serve our parish well. We are mindful and sensitive to that. At this time, we're not planning on doing joint things together, however, we're not totally ruling that out in the future. There may be events that make sense to collaborate on and partner on. When we offer courses like Emotionally Healthy Spirituality or Be The Bridge in the future, we will open those to anyone in their congregation that may want to take advantage of that content that is unique to us. In fact, one of their Leadership Team members went through our Be The Bridge course earlier this year.
How much are they charging us in rent? Nothing. They are being very gracious and are refusing to charge us rent. We think we should pay something as an offering, but we're not sure what that would be yet. We asked for a Saturday night or Sunday night time slot, and they responded by saying, "Why don't you do 11:15am? We don't want The Gathering to get leftovers." - This is huge.
Will we be able to use their kids' spaces? Yes! The Kid's spaces are new, fresh, clean, bright, secure, and amazing. We will have more than enough room to love our children in ways that they need.
Will The Gathering have offices there? No. We will maintain our separate office spaces.
Will The Gathering be able to use the space throughout the week? Yes. There are a few community spaces that would work well for us to use for EHS, Celebrate Recovery, Be The Bridge, etc if we need.
What will happen with the current MicroGatherings? MicroGatherings will not be a part of weekend public worship moving forward. The relational connections that have been formed in the MicroGatherings are valuable and important, and we invite you to think with us on how we continue to nurture these relationships. At this time, we plan to meet with each MicroGathering leader to discuss if they want to transition their MicroGathering to an official Small Group. Recognizing that there will be different ways in which people may want to lead, serve, and get involved, we do not want to automatically assume that this will be the case for all groups. Some groups may choose to simply close. See the Small Group section below for more.
What will happen to the online service? We're still thinking through this. We'd like to use the live stream set-up that Grace has (it is available to us) so that we can still maintain some type of an online presence for when people miss, or if people want to get a preview before they walk through the physical doors. We're grateful for the current model we've created, but it takes a lot of time and money to produce, and we feel that our resources are best leveraged for in-person ministry and worship at this time.
The Next Season
Ecclesiastes says there is a time and season for everything. We need a time and season of health, healing, connection, and recovery from the pandemic disruption, racial division, and the political polarization we have all experienced.
We are not focused on getting numbers back or trying to grow big or fast. We want to be healthy and full of love and faithfulness. Healthy and connected things grow. The growth we're looking for is more faith, more hope, more love. Not external metrics.
While we are grateful for the gifts of technology and how God has enabled us to reach people we wouldn't have been able to reach through the internet and video, now more than ever, we value incarnational presence. As Christians, we believe in the incarnation of Jesus. Showing up in flesh and blood is not only helpful and joyful, it's core to our beliefs, as that is what God has done with us in Jesus. Being together in person is crucial.
Everyone Plays a Part
Several crucial aspects of our ministry shut down and died due to the pandemic and disconnection. One of the main tasks facing us is rebuilding those ministries. Those are Serve Teams, Small Groups, and Kids & Family Ministry.
Serve Teams: We intentionally don't use the word volunteer because it's not in the Scriptures! We're called to serve, not volunteer when it's convenient. We have identified that it takes at least 25 people to serve on a Sunday morning to facilitate the bare-bones stripped-back worship that we do. As we regather weekly, it will be all hands on deck. For the last 20 months, public worship has been shouldered by a small handful of people. We can't do that anymore and it's not scalable or healthy.
Soon, we will be making known the very specific roles that are needed to be filled on Sundays. Please begin asking the Lord where you can serve the body.
Small Groups: For various reasons, all our Small Groups either shut down or pivoted to microGatherings during the past 20-22 months. Being a church of Small Groups has been our DNA and vision for close to ten years now. We have been dreaming about what the next iteration looks like for us and how to go about identifying, training, and releasing new leaders who can build and lead healthy Small Groups. If you're interested in this, let me know. More details will be coming out as we are able to shift our attention and bandwidth to this.
Kids & Family Ministry: One of the groups that have felt the pandemic the hardest is families with small children. Because of the nature of things, we haven't been able to minister to our children how we would want. And, most of our parents have been very cautious and hesitant to be in any large group setting with their kids. Yet, we still have a massive pastoral and discipleship responsibility to both children and families. As we begin to re-gather, one of our top priorities is to rebuild our kid's ministry, rebuild how we support parents, and rebuild a team of people who serve in this ministry. We're praying and working through what this leadership looks like, as we currently don't have a person dedicated to Kids and Family Ministry. Please be praying for this need, and if you have a tug on your heart and a passion for this type of ministry, please reach out to us!