A course that leads you to emotional and spiritual health and deeper into the love of Jesus.
Emotionally Healthy Spirituality Course Sign-Up
Course Information
The course will last 8 weeks from (possibly) September 23rd to November 11th.
The course will be in-person with those attending being split up into table groups of 4-6.
Location for the course is TBD.
The evening will last 2 hours with breaks. (Official start time TBD)
Participants should purchase the Participant Kit before the beginning of the course on September 23rd.
Those attending should make every effort to attend all of the in-person meetings.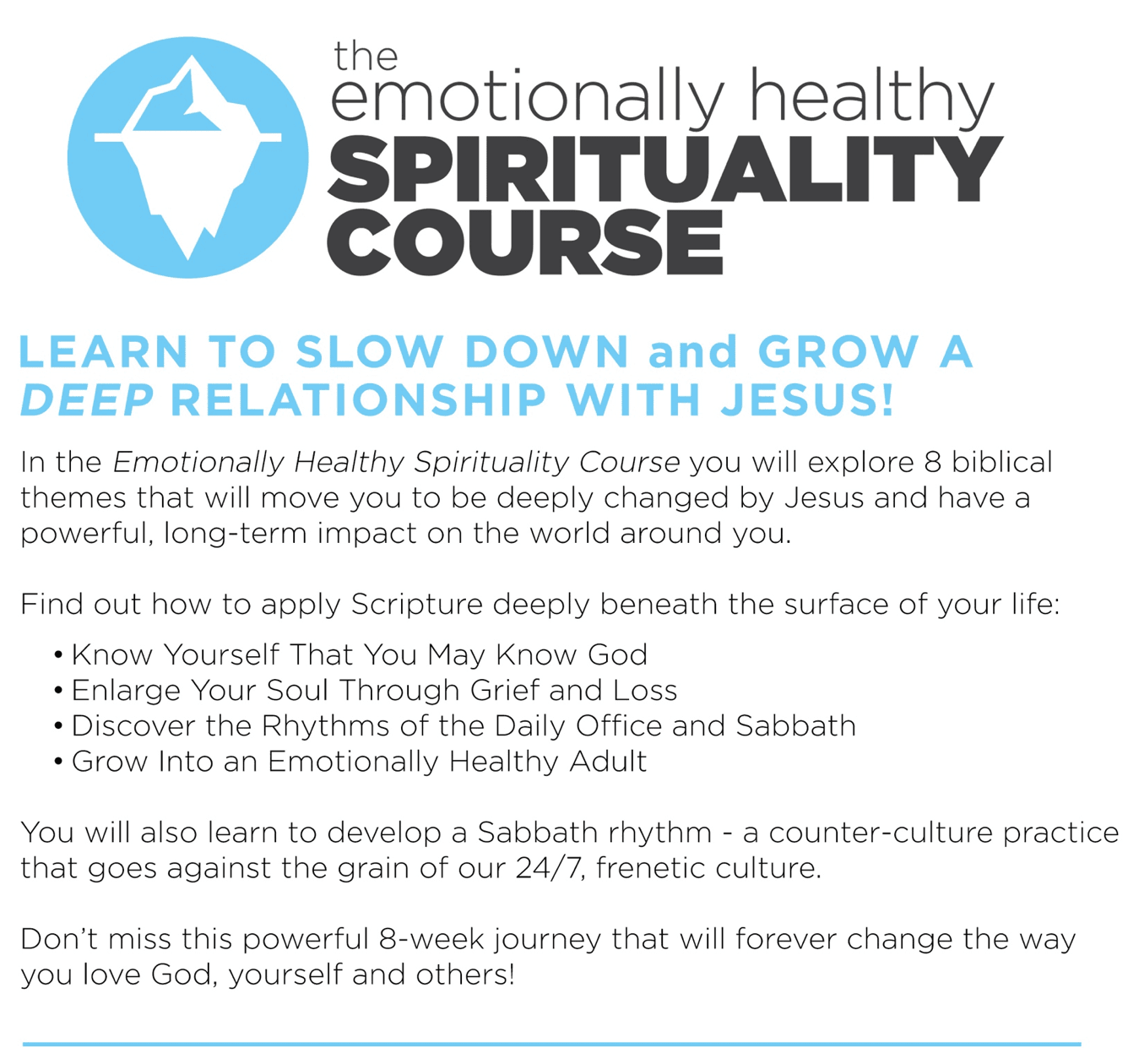 The Emotionally Healthy Spirituality Course Participant's Kit (Click here to purchase) by Peter and Geri Scazzero will help you begin the journey of applying the profound biblical truths and will provide the resources to help you grow in your relationship to Christ and your relationship with others.
This pack includes:
one copy of the Emotionally Healthy Spirituality book
one copy of the 8-session Emotionally Healthy Spirituality Course Workbook
one copy of the Emotionally Healthy Spirituality Day by Day
Total Cost : $29.99 (Click here to purchase)